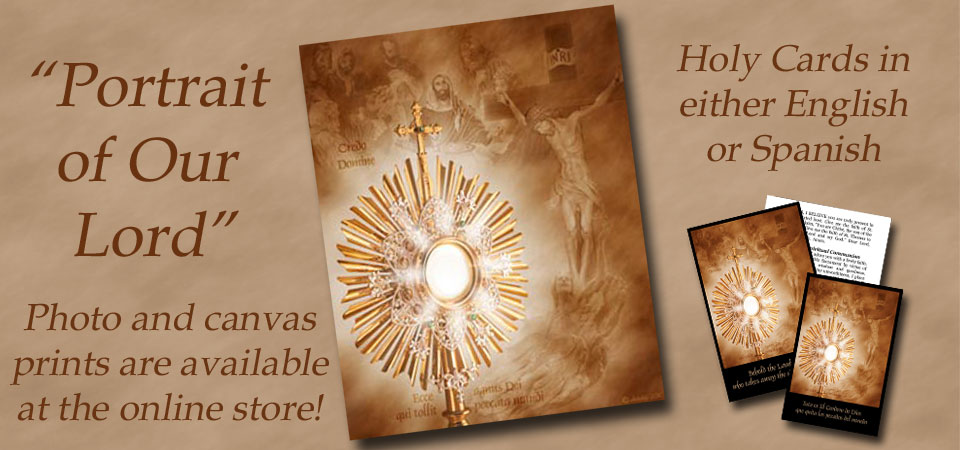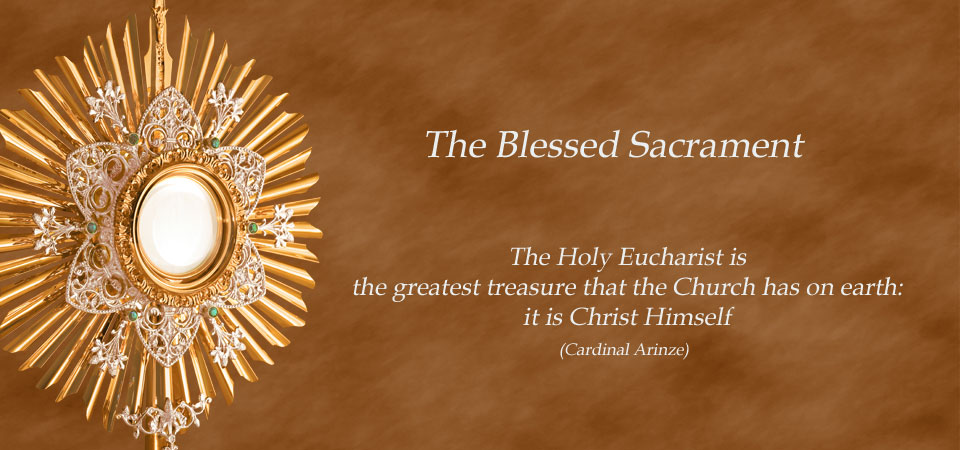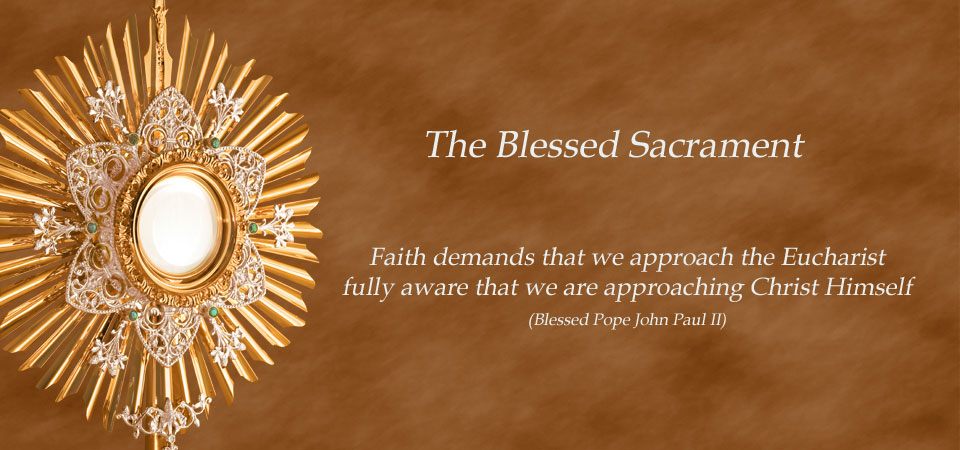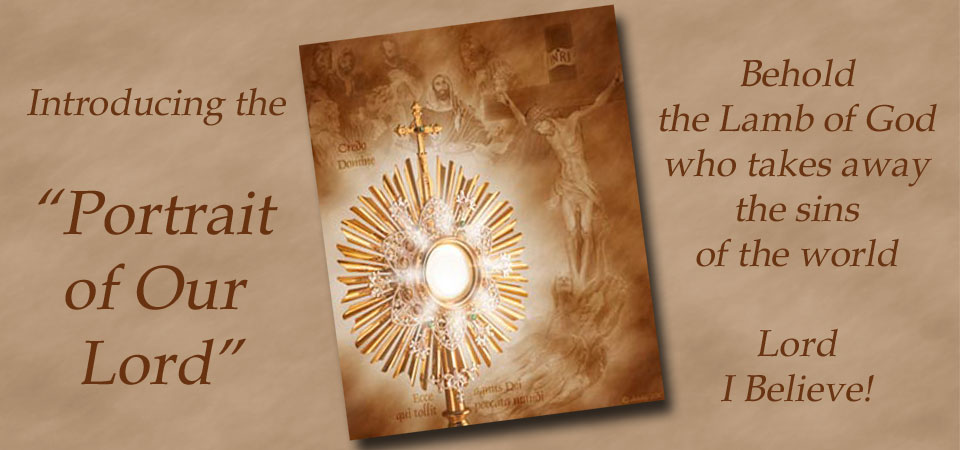 Behold the Lamb of God
who takes away
the sins of the world
The "Portrait of Our Lord" brings to believers what our spiritual eyes, the eyes of the heart, behold as we gaze upon Our Lord in the Eucharist.

The focal point of this artistic creation, the glowing Blessed Sacrament, Jesus Christ truly present in the world today, is encircled by three events in His life that define the Eucharist.

The Last Supper where His apostles saw and heard Jesus reveal His plan of salvation, the Crucifixion where His plan was put into action and the Resurrection where His power over death was affirmed.

The addition of Latin text and the overall coloration of this truly unique print give the Portrait an appearance reminiscent of ancient religious art, often seen only in museums.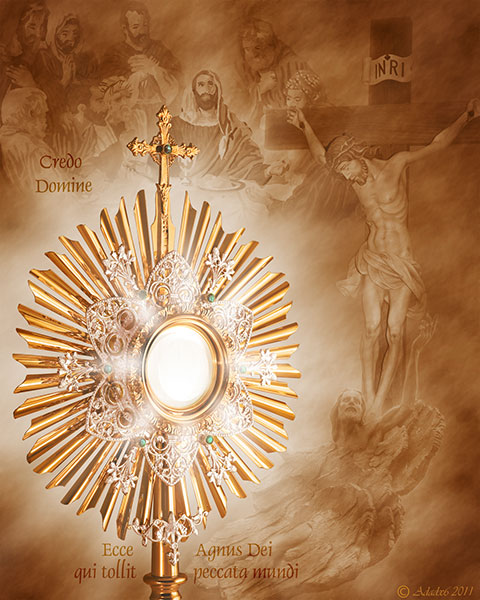 Holy Card - English - 2 3/4"x 4 1/4" - Item # HCSMEN
Front Back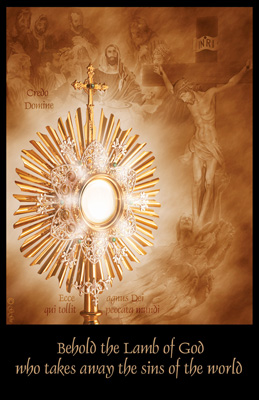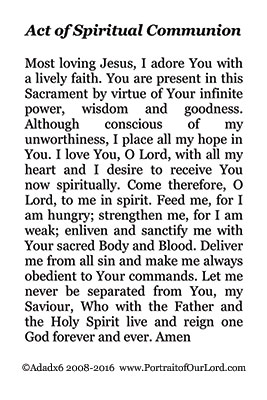 THE PORTRAIT OF OUR LORD IS A UNIQUELY CATHOLIC WORK OF EUCHARISTIC ART, THE FRUIT OF MANY YEARS OF EUCHARISTIC ADORATION, TESTIFYING TO THE REAL PRESENCE OF OUR LORD, JESUS CHRIST, IN THE BLESSED SACRAMENT OF THE HOLY CATHOLIC CHURCH.
Content Copyright 2010 - 2016 Adadx6 Images All Rights Reserved